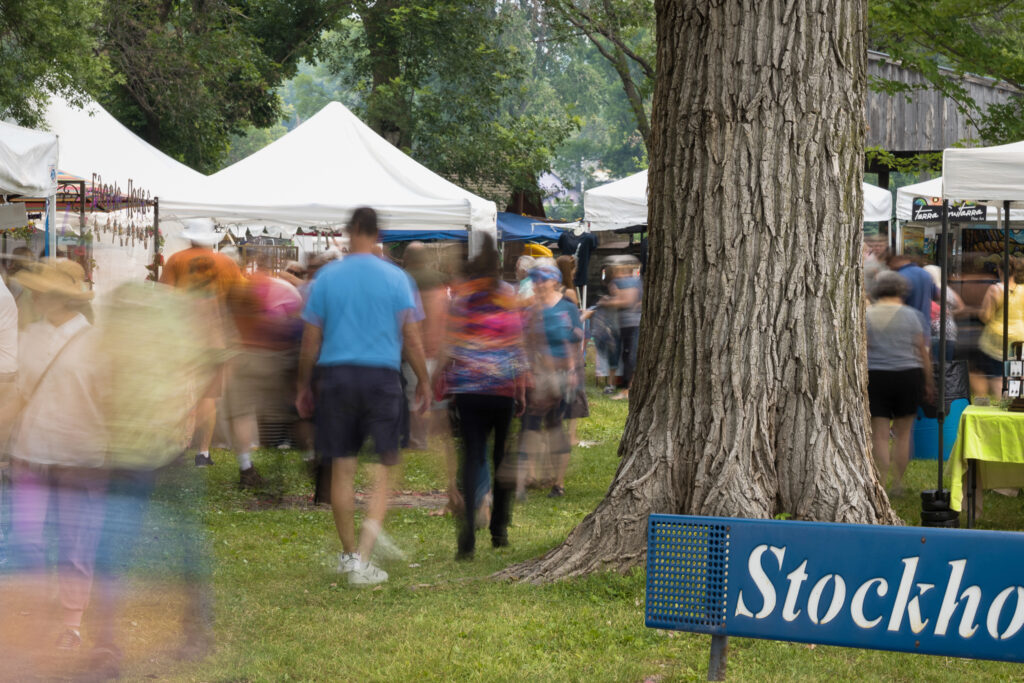 On Saturday, July 20, 2024, join us in Stockholm, Wisconsin where the Stockholm Art Fair will be celebrating its FIFTIETH YEAR, making it THE SUMMER EVENT to attend! The fair will feature over ninety new and returning artists who have been juried into a spectacular one-day festival in the beautiful, shade-covered Stockholm Village Park on the shores of Lake Pepin. The artists selected to participate will represent a wide range of mediums such as pottery, sculpture, jewelry, painting, printmaking, photography, fiber, wood, glass and folk art — there will be something for every fairgoer!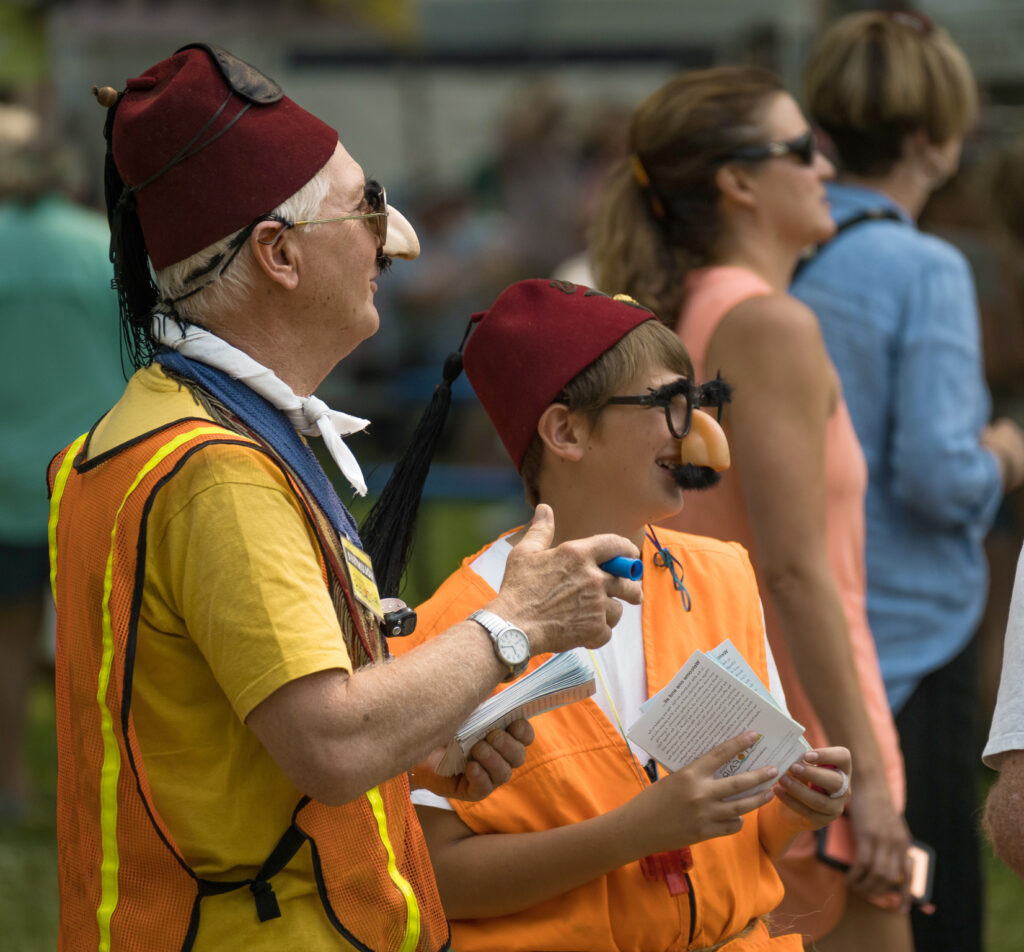 The visual arts will be complemented with a great lineup of talented musical performers gracing the stage throughout the day and a select group of food vendors will be providing quality meals and treats on site. Adding to the family-friendly fun will be a children's artmaking-activity booth and the usual greeter characters and friendly folks who volunteer to entertain and guide our guests.
As always, there will be a FREE parking area with a continuous shuttle on Mill Street, about 3 blocks north of Highway 35 and just up the hill from the art fair (there will be abundant signs). The shuttle is free, but we encourage donations to help us create the best event for your enjoyment. There will also be limited $10 parking next to the art fair on the southwest side of Highway 35, and handicapped parking is also available upon request.
Our 50th will be extra special, so bring your family and friends — we'll look forward to seeing you!