The 47th Annual Stockholm Art Fair
July 18, 2020, 10am-5pm
Submission deadline is April 1, 2020.
We have updated our jury process to give the SAF Committee AND you, the artists, more time to plan your art festival season. Our goal is to have jurying and booth assignments completed no later than May 1st.





SAF 2019 Poster
Artwork by Matt Anderson
Poster design by Jan Eckhart
Available at Matt Anderson's studio, N2020 Spring St, Stockholm, WI, below the Purple Turtle Artisan's Collective.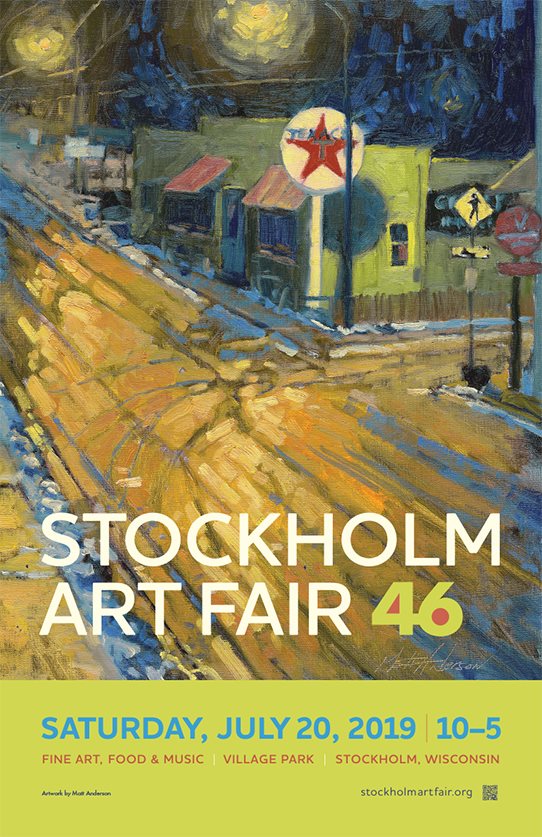 Some of last year's to keep you satisfied while we get the 2020 entries in!!