---
Music & Entertainment
We are delighted to introduce you to the local talented musicians scheduled to play at The Stockholm Art Fair 2021 on Saturday July 17th.
All performers have played for the Stockholm Fair in previous years and are bringing their new songs and old favorites to our stage on the river.
Musical Lineup/Schedule
10:00-11:30 Greg Herriges. Progressive World Music.
11:45-1:15 Patchouli & Terra Guitarra. World Folk Guitar Duo.
1:30 Artists Awards Announcement & Presentation
1:40-3:10 Trapper Schoepp. Acoustic Folk Duo.
3:30-5:00 Yata, Sinze, & Orfield. Folk, Jazz, Blues Trio.
Greg Herriges (Minneapolis)- Progressive Whirled Music www.gregherriges.com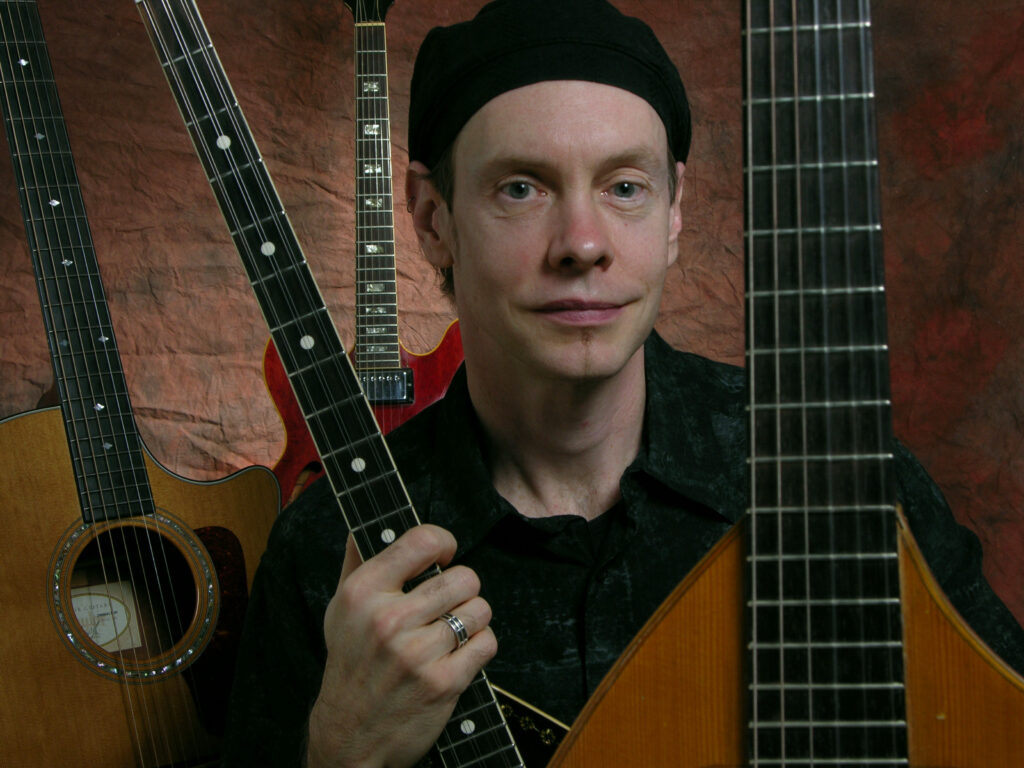 Guitarist, bouzoukist, vocalist, multi-instrumentalist, and composer Greg Herriges creates an eclectic mix of original and traditional "whirled music," with a unique approach honed by his studies of Asian and other international styles. Greg Herriges is: a recipient of composer/performing artist fellowships and grants from the Bush and McKnight Foundations and the Metro Regional Arts Council; a soundtrack artist and music director for film and theater; and author of seven (and counting) internationally published music books. Performing is his lifeblood; he gets equal fulfillment playing with cross-cultural ensembles or letting one guitar play him.
Patchouli & Terra Guitarra (Maiden Rock) – World Folk Guitar Duo www.patchouli.net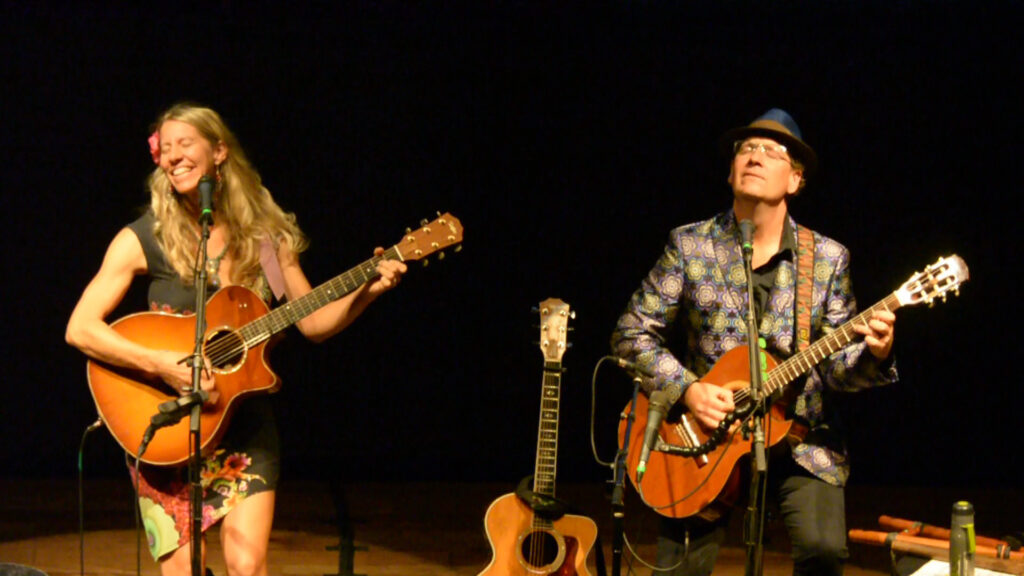 Patchouli & Terra Guitarra is the #1 Charting International Guitar duo of master guitarist Bruce Hecksel and singersongwriter, guitarist Julie Patchouli.
Zone Music Reporter calls Terra Guitarra "one of the top nuevo-flamenco groups in the world", Awarded "Best Instrumental Album of the Year" for Of Sea & Stars. Patchouli is a folk festival headliner and Public Radio favorite with pure, sparkling lead vocals and beautiful harmonies. Their sound, depth and virtuosity is described as "Simon and Garfunkel meets the Gipsy Kings" and City Pages compares it like "taking a yoga class in a field of running mustangs". With 22 CDs, 5,000 shows played in US, Europe & Asia Patchouli & Terra Guitarra embody the spirit of the 60's & 70's and the Romance of the Spanish
guitar, with their world class music that uplifts & gives hope in a show that "inspires the Human Spirit" – Chicago Tribune.
Trapper Schoepp (Ellsworth/Milwaukee) – Brother Led Acoustic Folk Music trapperschoepp.com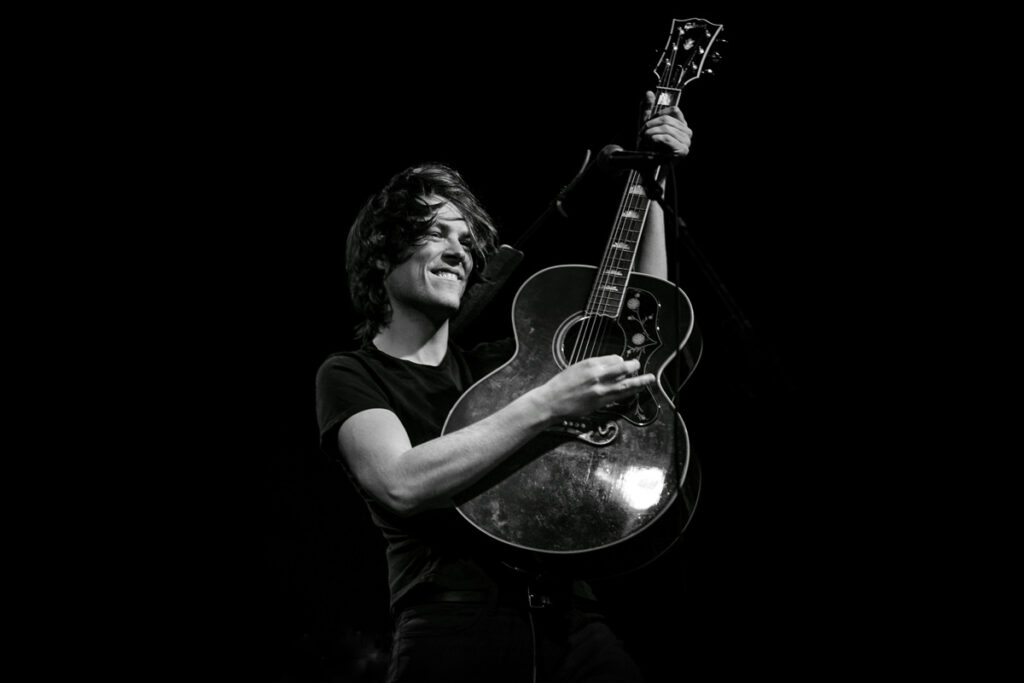 Brothers Trapper & Tanner Schoepp bring their rocking songs and sweet harmonies in a stripped down acoustic duo format to the fair. Their new album "May Day" explores themes of ghosts and rebirth, springtime and renewal. Featuring "On Wisconsin" a co-write with Bob Dylan and this album has already received accolades from Rolling Stone, Billboard and BBC. His first time playing at the fair Trapper was 16 years old (2008) and has since toured with big name bands across the US and Europe.
Yata Sinz & Orfield (Arkansaw, WI) – Multi-Originals -Vox, Guitar & Sax ysoband.com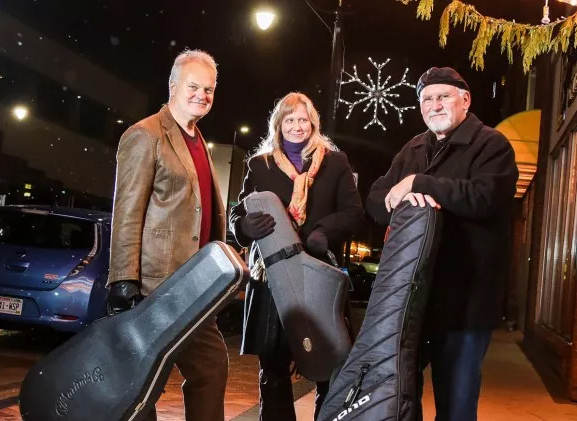 Yata (guitar/vocals) , Randy Sinz (bass/vocals) and Sue Orfield (sax/vocals) have teamed up to make a unique trio of three veteran musicians bringing you a collection of artful, soulful songs. While their inventive music fits nicely into the folk/americana genre, it reaches beyond this into jazz and blues and more. There's beauty, there's humor, and there's original music.