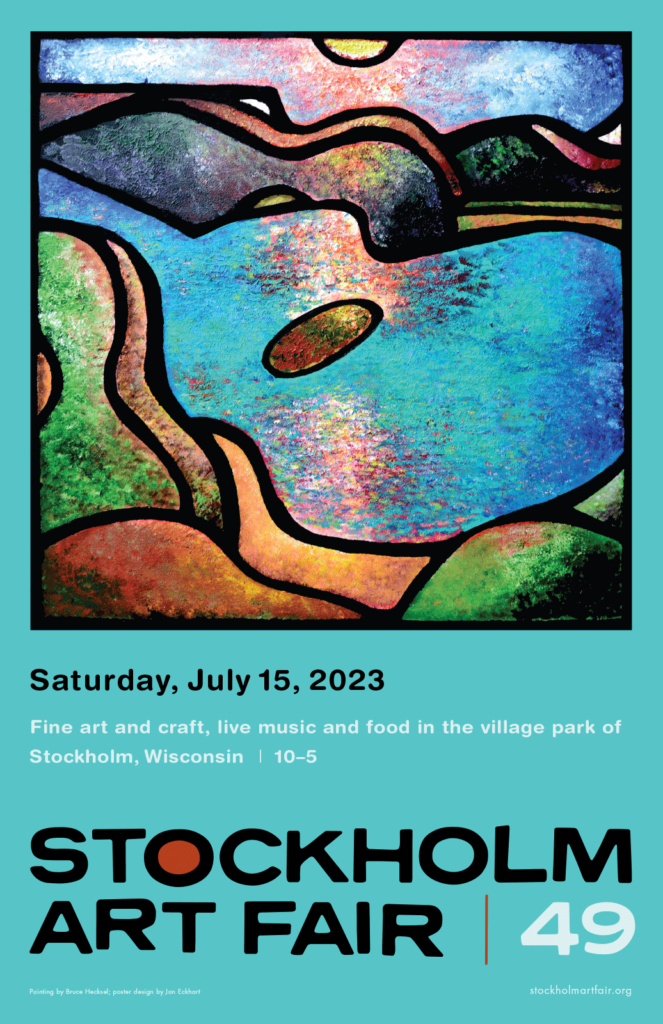 This year's poster features the art and original painting style of Bruce Hecksel of Terra Guitarra® using acrylic paints on canvas and board with a combination of dry brushing, stippling, impasto and smudging, among other techniques. In addition to this stained-glass-like, vibrant and highly-textured style is a series of guitar and heart labyrinth motifs, neo-impressionist pieces inspired by travels, and exciting new abstract pieces.
The Terra Guitarra (landscape of guitar) series is designed for healing. When you think of the symbol of the 'guitar', or of a bucolic landscape, or when you view abstractions they arouse feelings. For most, these are feelings of beauty, simplicity and of nurture, and combined together there is a deeper experience. Science tells us that everything is a vibration. Composing paintings with guitar trees, mountains, rivers, lakes, birds and more is an invitation to see the world as a collection of instruments of the terrestrial choir. Joining in harmony or clashing in dissonance, we are always a part of it and it is a part of us.
Hecksel's paintings have been featured in solo exhibitions at art centers around the U.S., as well as in the UK and China. This year, Hecksel will have a booth ( B-9) at the fair next to the stage, where he will also be performing on his guitar.